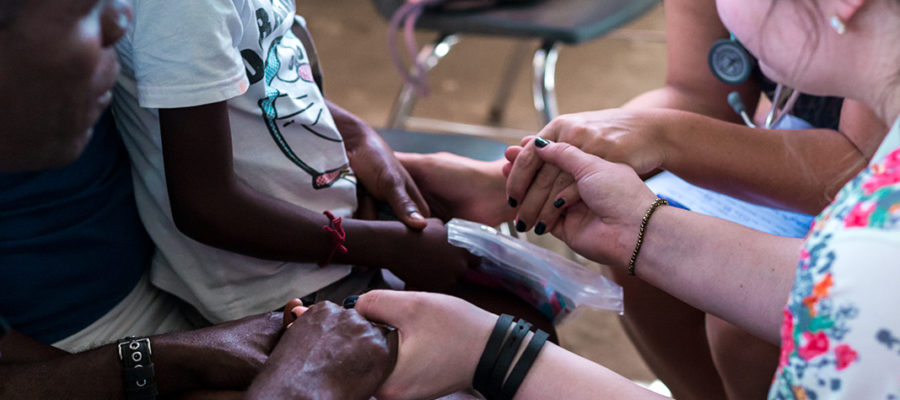 When you hear the word evangelism, what do you think of? Do you see missionaries walking door-to-door asking people if they know Jesus? Do you imagine all the "methods" you were taught in Sunday School and at church camp? While these are all great and effective ways that Christians around the globe spread the Gospel, Jesus models another way of evangelizing that we often overlook.
Jesus shared the Gospel while he did normal, everyday things. He was on mission while working, eating, and partying (Christopher, 2014). Every conversation, act of service, and moment of his presence served to build a relationship that made sharing the Gospel possible. Because Jesus built credibility and showed that he cared, he could better connect with them and their truest needs.
Jesus exercised this relational evangelism daily: "One Sabbath, when Jesus went to eat in the house of a prominent Pharisee, he was being carefully watched. There in front of him was a man suffering from abnormal swelling of his body.  Jesus asked the Pharisees and experts in the law, 'Is it lawful to heal on the Sabbath or not?'  But they remained silent. So taking hold of the man, he healed him and sent him on his way" (Luke 14:1-4). Had Jesus not been present relationally, eating with the Pharisee, he would not have had the same impact spiritually.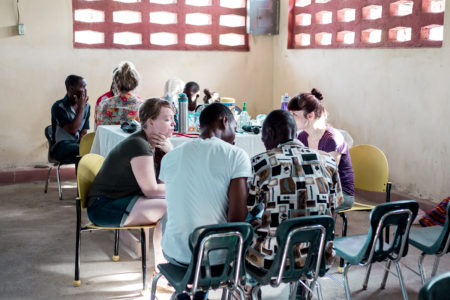 As Christians, we have the opportunity to have the same level of spiritual impact. Paul followed after Christ well: "Because we loved you so much, we were delighted to share with you not only the gospel of God but our lives as well. Surely you remember, brothers and sisters, our toil and hardship; we worked night and day in order not to be a burden to anyone while we preached the gospel of God to you" (I Thessalonians 2:8-9). Paul was invested in the people around him. He cared deeply for the souls of his neighbors.
Throughout the gospels we see Jesus and living and sharing the gospel with people he knows personally.  He met people while attending weddings and parties.  He went into the homes of tax collectors and prostitutes and was nicknamed the "friend of sinners."  He had friends, and he shared the gospel with them relationally. "He worshiped and he worked, and he made friends in both places.  He believed that the gospel was revealed even more powerfully when he shared life with friends and let his life be a testimony to the gospel" (Christopher, 2014).
The advantage of relational evangelism is its holistic and integrated way of approaching our faith. Breath of Life Haiti has a special opportunity in Haiti. There is no better way to impact the salvation of a mother than to help her give birth and maintain a relationship thereafter. The deep and genuine care of our midwives and the underlying mission of the organization are a perfect match. Through prayer and receptiveness to the Holy Spirit, relationships in Haiti can continue to build and lead to angels rejoicing in the salvation of each new believer.
Christopher, J. (2014). Mission: Relational vs. contact evangelism. Campus Renewal. Retrieved from https://www.campusrenewal.org/blog/2014/10/20/mission-relational-vs-contact-evangelism/
Tags: breath of life haiti, education, empowerment, global health, Haiti, international missions, maternal health, midwifery, midwives, missions, serving, when helping hurts