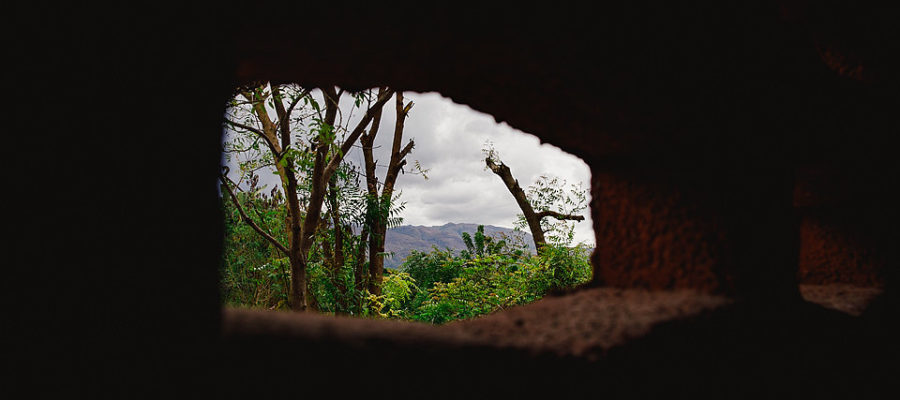 "We grow where we are loved." -Bob Goff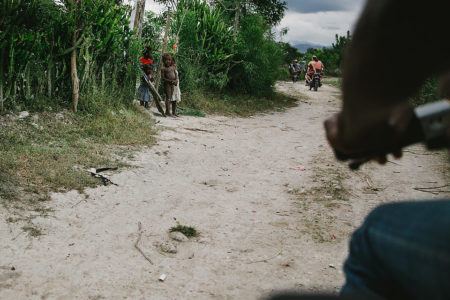 Dear Friends,
Many of you know of the insecurities Haiti has been facing over the last several months. It appears things have settled down for the time being. Children returned to school in January, travel is possible and people are back to work.
Many good things happening in Dèsarmes, Haiti. Yesterday we sent two ladies to Fond Parisien to Love A Child Agriculture Training Center. Clautude and Minouch will be learning how to prepare/make soil for planting, germinating and planting seeds, irrigation systems and how to make and use organic compost, mulches, fertilizers day insecticides. This project is sponsored by the Wookiees FLL Team 778. We are excited for the women to bring the information back to their community and families.
We are hoping to lead a small team trip to Haiti on August 22-29, 2020. If you are interested, please contact us for more information.
Continue reading the newsletter for ways to help. We are currently in need of sponsorship for the women for the midwifery care program and need mostly support for some of our staff. Thank you for your continued support.
Blessings,
Ashley Stills, CPM
BOLH Founder + Executive Director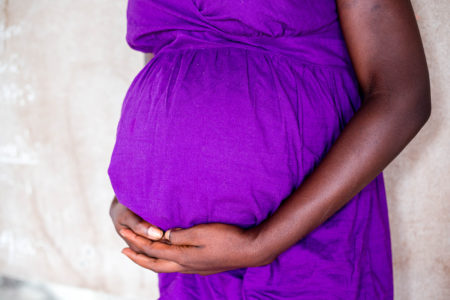 Hey Friends–This week our birth staff will be registering pregnant women into the midwifery care program. Through the program the women will receive prenatal, delivery and postpartum care. They also learn about pregnancy, birth, postpartum and newborn care.
Please consider partnering with us to support a woman and baby. A one-time amount of $110 will help us to provide care. To sponsor a mama, please give here.
January 2020 Midwifery Care Stats:
Prenatal Exams: 50
Postnatal Exams: 25
Newborn Exams: 20
Home Births: 11
Maternal Deaths: 0
Infant Deaths: 0
Referrals to the Hospital: 3
MONTHLY DONORS NEEDED: Some of the people who have been supporting the staff members need to stop giving for a period of time. We are still in need of support for our staff members. Below is a list of staff that currently need support and how much we currently need on a monthly basis.
You can give to their campaign by clicking on their name. Please consider partnering with us monthly for $20, $30, $50 or whatever amount you want.
Wyslet (English teacher) CURRENT MONTHLY NEED: $145
Michelet (program director) CURRENT MONTHLY NEED: $120
Love Sandra (midwife) CURRENT MONTHLY NEED: $153
Kerline (birth assistant) CURRENT MONTHLY NEED: $85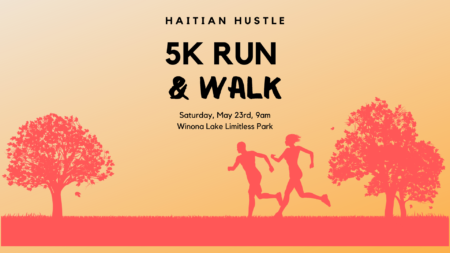 Are you ready for spring?
Are you ready for the "Haitian Hustle"? 🏃‍♂️🏃‍♀️
Join Breath of Life Haiti for the Haitian Hustle 5K walk/run on Saturday, May 23rd, 2020 in beautiful, Winona Lake, Indiana. This race is family-friendly–strollers/wheelchairs are welcome!
Registration is OPEN! Pre-register by May 15, 2020, and receive an awesome t-shirt!
Registration fee ON or BEFORE May 9th is $35.
Registration fee AFTER May 9th is $40.
Children 12 & under are FREE! (Participation only. Does not include a t-shirt but they are available for purchase if desired.)
Race day check-in is 8:00- 8:45am. Late registration will be available, but limited on race day with a cost of $40. (preferred t-shirt size not guaranteed).
5K Run/Walk Start Time: 9:00am
This race is made possible by Kosciusko Runners' Association 🏃🏻‍♀️ 🏃
Sponsors:
Wildman Business Group
Rabb Water