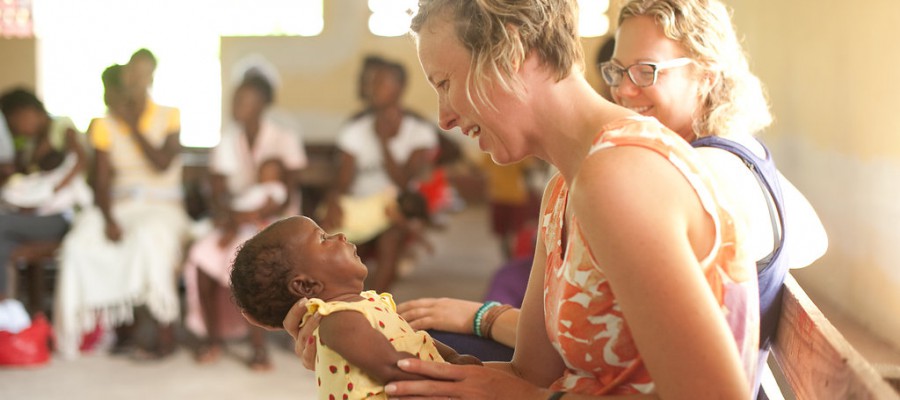 We are continually in need of individuals to serve on the ground in Haiti who are passionate about our mission. If you are passionate about Jesus, women and babies, maternal health, women empowerment and life then this would be a great opportunity for you. If you would like to humbly serve with your heart, mind and talents please pray about the opportunity and contact us for more information.

Upcoming Trips | Cost: $1200-$1400
August 5-13, 2017 | We will be holding an immunization clinic for the mamas and their children in the midwifery program. There are several men and women ready to graduate from the level 1 or 2 adult literacy program so we will be holding a graduation ceremony. We will also be teaching postpartum/newborn classes to the women in the midwifery program.
December 29, 2017-January 7, 2018 | Ring in the new year by helping others learn about business! We will be facilitating a 5-day business training program to men and women in the community. Business leader will be learning about overcoming obstacles, pricing, marketing, budgeting and more.
January 7-13, 2018 | We will be teaching classes to the women in the midwifery program, teaching bible studies, and more. Details TBA.