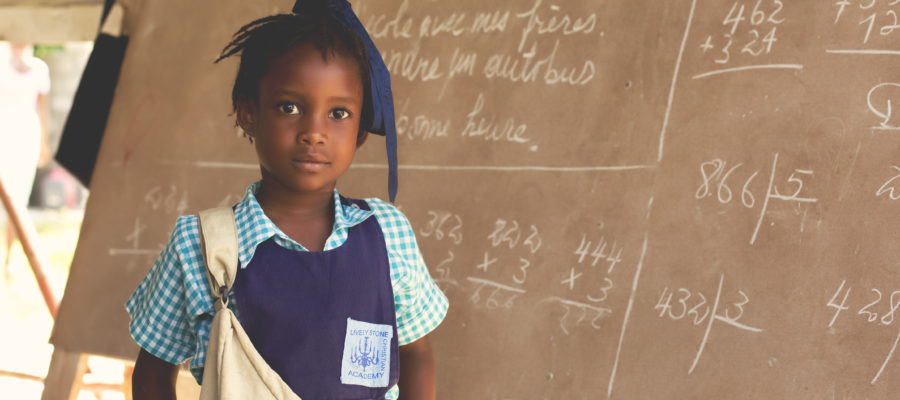 Dear Friends,
We are beginning to prepare for the 2018-2019 school year! Did you know, our precious school children will begin school in less than 6 weeks? We are SUPER excited about this coming school year!
This year, we are in need of individual partnerships to help educate and feed the children at the school. We have 150 children registered and ready to begin school on September 3rd! Please consider partnering with us to empower the community of Dèsarmes.
A recurring monthly amount of $20 or one-time amount of $240 will provide an education and hot meal (daily) for one student. Your partnership will also provide a student and teacher/staff uniforms, books, school supplies and bonuses for the teachers/staff.
As a partner, we want you to stay connected as much as possible! Partners will be emailed monthly newsletters with stories, photos, videos and updates on the children, teachers, staff and school. Partners will also have the option to be added to the private facebook group; allowing you to participate in prayer requests, share ideas and special updates.
Giving is simple. To partner, please click, HERE.
-Ashley Stills, Founder/Director
August 2018 Midwifery Care Stats:
Prenatal Exams: 39
Postnatal Exams: 28
Newborn Exams: 19
Home Births: 9
Maternal Deaths: 0
Infant Deaths: 0
Referrals to the Hospital: 2
Tags: Birthing Center, breastfeeding, breath of life, education, empowerment, global health, Haiti, home birth, maternal health, midwife, midwifery, midwives for haiti, missions, natural childbirth