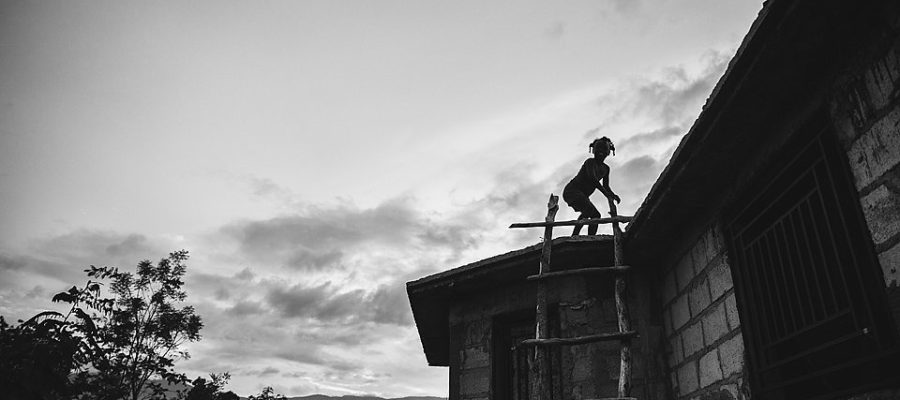 I'm sure by now, many of your have heard of the violent protests that are happening in Port-au-Prince. The protests began on Friday, July 6th after the government announced a sharp increase in gasoline price.
With the gas price increase, a liter of diesel will cost about $4 and a liter of regular gas will cost nearly $5. A price increase this significant has a major impact on the people of Haiti, when about 80 percent of the population earn less than $2 a day.
Naturally the people of Haiti are upset, as they should be. The people often live "day by day", not knowing when and where their next meal will come from, how they will pay their rent and/or send their children to school. We know that a gas increase this significant has major implications on the price of transportation, food and basic necessities.
Unfortunately the protests have become very violent in Port-au-Prince and the surrounding area; including road blocks, burning tires, cars and businesses being caught on fire and some reports of deaths; even after the government reversed the fuel increase. I'm not in anyway codoning the behavior. However, when you live in a country that oppresses the population, violence and protests may seem like the only way to be heard. I encourage you to research the history of Haiti to get an idea of the corruption and oppression they have sustained over the years; including the impact of Western culture.
It is also important to remember that this is only a small portion of the population is involved in the violence. The majority of the people are heartbroken that their country is in such turmoil right now. Please remember, what you are hearing and seeing in the news is not an accurate reflection of the culture and people.
The people of Haiti are loving, passionate, hard-working and resilient. They have a desire to raise healthy, happy children. They understand the importance of education, and make it a priority to send their children if they have the ability. The people know they face many obstacles, but they persevere.
They people of Haiti take care of each other. They give what they can to one another. When they see a brother or sister in need of food, shelter or mone, they share their portion. What a beautiful example, of community and the Body of Christ.
Please continue to pray for change, and peace. Thank you for your continued prayers, encouragement and support.
-Ashley Stills, Founder/Director
June Midwifery Care Stats:
Prenatal Exams: 37
Postnatal Exams: 30
Newborn Exams: 15
Home Births: 8
Maternal Deaths: 0
Infant Deaths: 0
Referrals to the Hospital: 3
Thank you to everyone who supported our tandem jump fundraiser. Thanks to All Things Through Him for sponsoring (design + print) our tees. Together, as a group, with your help, we were able to raise $5,805 towards the future birthing center!
If you didn't have an opportunity give, and you wanted to, please consider partnering with us. We'd love to raise additional money over the next few days. Click on the photo above to watch our video. You can donate by clicking here.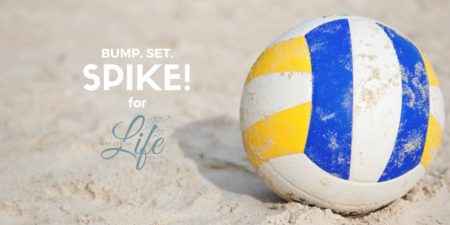 Join us for the 3nd annual Breath of Life Haiti Bump.Set. Spike! beach volleyball tournament on Saturday, September 22, 2018 (Rain Date: Saturday, September 29, 2018) at Spikes Beach Grill in Warsaw Indiana.
This is a family-friendly event featuring live music, raffles, silent auction, bounce house and face-painting. This event is sure to be fun for the entire family! Even if you aren't playing volleyball, join us for lunch and as a spectator!
Volleyball team registration is now OPEN! To register, you can click, here. The tournament will be limited to 12 teams, 6 players (4 players + 2 subs), double elimination. Team registration is $120. If you do not have a team and would like to be placed on one, indivdiual registration is $35. Prizes will be awarded to 1st, 2nd and 3rd placed teams.
Breath of Life Haiti is a 501(c)3 non-profit organization with a mission to empower the people of Haiti through education; while fighting maternal and infant mortality by providing midwifery care and sharing the love of Christ.
Player check-in is the day of the event at 10:00am. The tournament will be at 11:00am. Team registration is non-refundable. Rain Date: Saturday, September 29, 2018.
For any questions, please contact Ashley at info@breathoflifehaiti.com
10:00am-Team Check-in/Registration
10:30am-Silent Auction Opens
11:00am-Volleyball Tournament Begins, Bar/Grill Opens
2:00-Grill Closes, Limited Menu Items Available
3:00pm-Silent Auction Closes
4:00pm-End of Event, Bar Closed
Sponsors: Wildman Business Group
Water trailer provided by Rabb Water Systems
Tags: breastfeeding, breath of life haiti, education, empowerment, global health, Haiti, home birth, maternal health, midwife, midwifery, midwives for haiti, missions, natural childbirth, Vitamin Angels