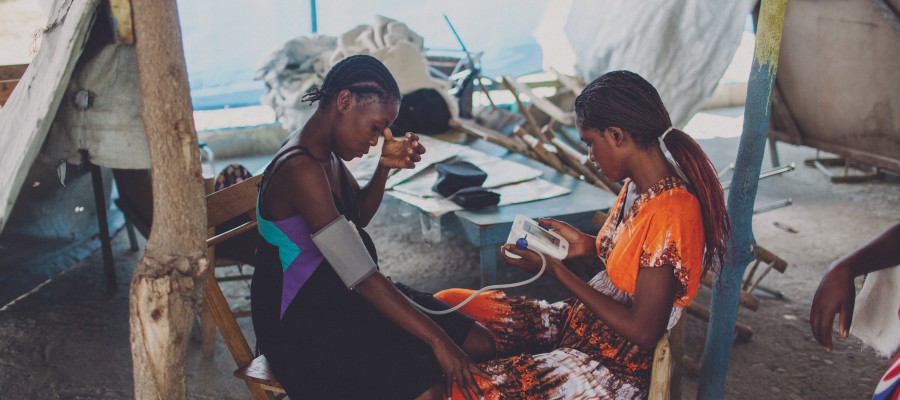 We have some news that we are bit giddy about! A few weeks ago we received the good news that Nurse Timay was accepted into the 12 month midwifery program through Midwives for Haiti. Starting in June, Nurse Timay will go to live in Hinche during the week for the course. She will travel home on the weekends to spend time with her family.
Midwives for Haiti's mission is to reduce maternal and infant mortality rates in Haiti by teaching midwifery skills. Midwives for Haiti offers a rigorous 12-month training program for Haitian nurses to become Skilled Birth Attendants.
Four Haitian teachers are supported by visiting international midwives and other medical professionals who supplement the students' learning and skills. Students complete classroom and clinical hours. Upon completion of the program, graduates receive a certificate of advanced training from the Ministry of Health and go on to work in hospitals, birth centers, and in rural settings throughout Haiti.
Since 2006, Midwives for Haiti has trained 95 Skilled Birth Attendants. As there are currently less than 100 obstetricians and 100 nurse-midwives in Haiti, Midwives for Haiti's graduates make up nearly 1/3 of the total skilled providers working in Haiti. In 2014, their graduates performed over 64,000 prenatal exams and provided skilled care at over 10,000 births throughout Haiti.
We are excited for Nurse Timay to be a skilled care provider who will be instrumental in making an impact in her community. After Nurse Timay completes the course she will continue to work with Breath of Life and be our midwife in the community and primarily provide care at the birthing center. Through this rigorous training, she will be saving countless lives in her country.
Thank you for your continued prayers and support!