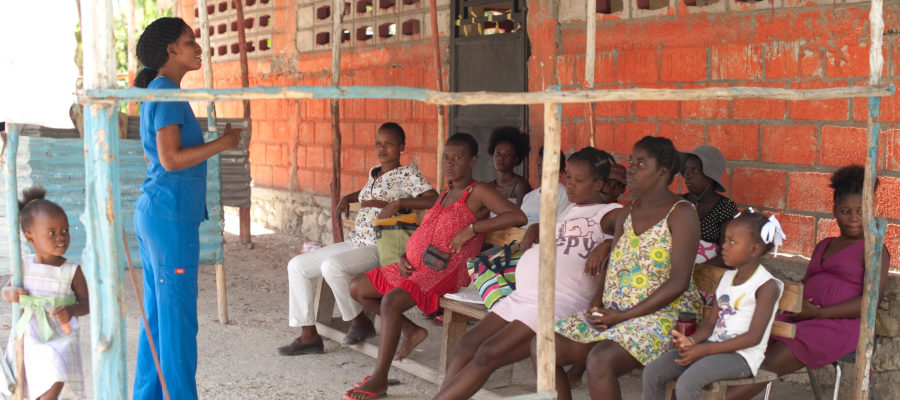 According to the World Health Organization, approximately 830 women die every day due to preventable pregnancy and childbirth complications. Appropriate care before, during, and after childbirth is assumed and expected in the United States and other developed nations, but the developing countries of the world cannot say the same. Mothers fear the loss of their newborns as well as their own lives, as they often deliver their children at home with only the help of present family members. The majority of lost lives in childbirth are due to complications or illnesses that were preventable given proper care and the presence of a skilled midwife. (n.d., Retrieved from http://www.who.int/en)
The most recent State of the World's Midwifery report states it perfectly: "The midwifery workforce, within a supportive health system, can support women and girls to prevent unwanted pregnancies, provide assistance throughout pregnancy and childbirth, and save the lives of babies born too early." With the proper resources, the majority of these tragically common deaths can be avoided, and the cycle of poverty can be broken. Having available, accessible, and knowledgeable midwives will do more than just save lives. Lower mortality rates ultimately allow for greater educational and employment opportunities, thus helping close the gap between developed and developing nations.
Midwives are an emblem of hope in the dark places of our world. They have the opportunity to offer life and reflect the image of God. Genesis 2:7 says, "Then the Lord God formed a man from the dust of the ground and breathed into his nostrils the breath of life, and the man became a living being." Without midwives, children cannot be reliably delivered. Without midwives who live for Jesus Christ, the Gospel can't either. Breath of Life Haiti is committed to providing childbirth assistance in order to love the people of Haiti well and share the love of Jesus Christ.
Tags: birth assistant, birth matters, breath of life, breath of life haiti, education, empowerment, every mother counts, global health, Haiti, midwifery