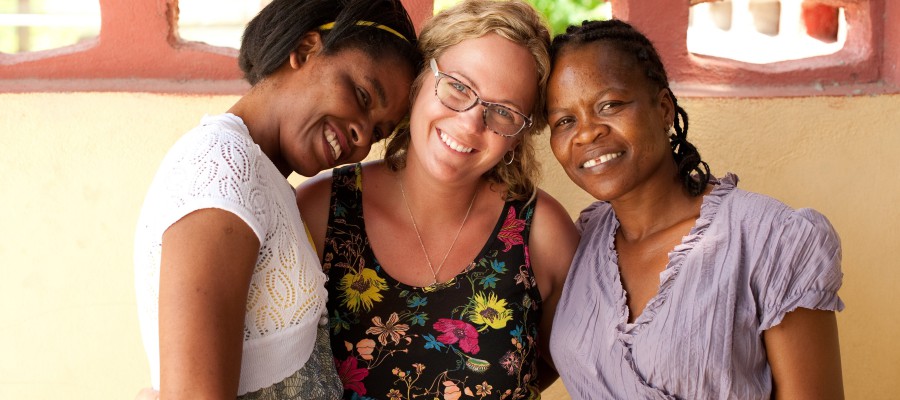 Did you know that we are all called to be missionaries? In Matthew 28:19, Jesus commanded us to "go therefore and make disciples of all the nations". For some of us it may be serving and sharing the gospel in a foreign country or within the United States. For others, it may be financially supporting missionaries. Either way, we are all called to missions and outreach. We have an incredible opportunity for you to become a world changer!!
Last month we kicked off the 4:18 Campaign. The campaign name is founded from Luke 4:18 which says, "The Spirit of the Lord is on me, because He has anointed me to proclaim good news to the poor. He has sent me to proclaim freedom for the prisons and recovery of sign for the blind, to set the oppressed free." We are on a mission to raise support for our founder and missionary, Ashley Stills.
God laid this beautiful ministry on Ashley's heart three years ago. The organization is continuing to grow and make an impact on women and families in Dèsarmes, Haiti. Due to the steady growth within the organization, the board of directors has decided it essential that we start fundraising for a missionary position for our founder/leader.
If you know Ashley at all, you know she is incredibly passionate about the mission. She has worked faithfully to start the ministry and lead it for two years while receiving no compensation. We truly believe by supporting Ashley as a missionary, the ministry will grow beyond our wildest dreams!
In order for us to make the transition, we are seeking monthly partnerships from individuals, businesses and churches. We have a goal to raise at least $2,000 a month. We are currently only 6% to our monthly goal.
Joining the campaign, is an incredible opportunity for you to make true impact and become a world changer!
If all of our donors gave $15 a month, we would meet our goal!! Would you prayerfully considering partnering with us to continue breathing hope and life into the women and families in Dèsarmes, Haiti?
To read more about the campaign, click on the 4:18 Campaign link through Pure Charity. If the Holy Spirit is guiding you to become a monthly supporter, you can give through our campaign or you can visit our "make a donation" page and choose "4:18 Campaign".
Thank you for your continued prayers, support and encouragement!
Tags: 4:18 campaign, breath of life haiti, global health, Haiti, maternal health, missionary, world changer