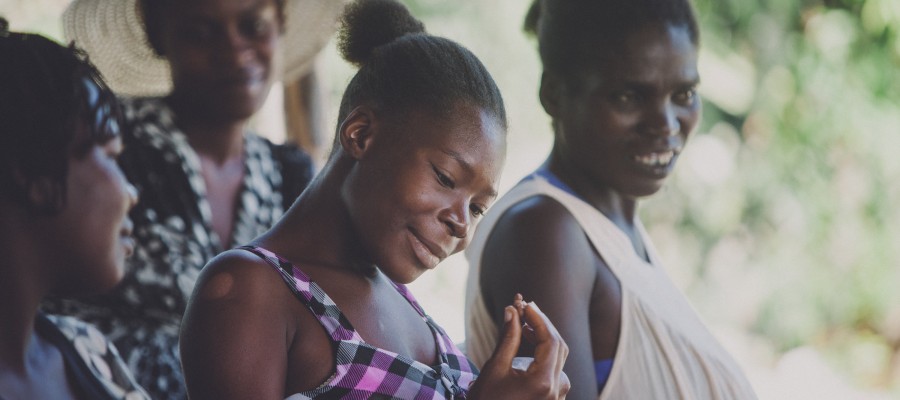 Wow. This past week has been amazing. So amazing that I would just like to take the time to share with you what the Lord is doing in our organization.
Last Saturday we celebrated life, the women and their families through our canvas fundraising event. Thank you to everyone who was able to attend our event. The day was filled with much laughter, fellowship and good conversation.
Through the event and the envelope challenge we were able to raise $6,226! The money raised will go towards sending Nurse Timay to a 12 month midwifery course as well help us to purchase land for the future birthing center. Thank you to everyone who pours into our ministry financially. We did fall $5,993 short on our envelope donation challenge but have decided to continue the challenge one more week before we officially close it out. If you feel led to give, you can donate through our website.
One of the mothers in our January Two-Day Expectant Mothers Class, Silvania was very malnourished and anemic during her pregnancy. Nurse Timay made home visits regularly to check on her. Thankfully after Silvania received prenatal vitamins from Vitamin Angels, her health improved. This week she gave birth to a healthy baby boy at Hospital Albert Schweitzer. We are very thankful to partner with other amazing organizations like Vitamin Angels and HAS to bring our mothers excellent care.
Lastly and most importantly, I received an amazing call from Michelet who helps run the church in the area we are in. He called to inform me that some of the women who have participated in our program have been attending church. My heart is thrilled. This is really what it's all about. We are incredibly humbled that these beautiful women open up their hearts and allow us to walk alongside them during this significant time in their life. As they bring new life into the world, its such a great reminder of the love the Creator has for us. Not just a love for a moment or a season. But an everlasting love that is only provided through Him.
We truly do appreciate each and everyone that pours into this ministry. We really would not be able to do what we do without you.
-Ashley Stills, Founder + President