We have an amazing group of individuals that lead the organization. All of our board members are passionate about Jesus, life and our mission. They are also committed to leading and praying for the organization.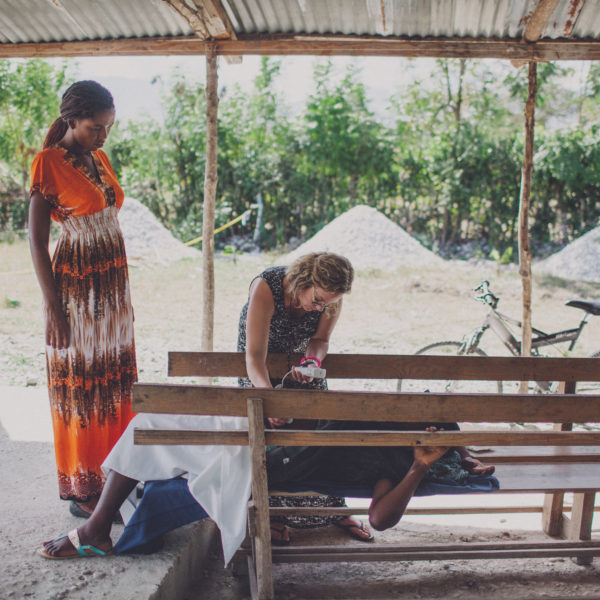 Ashley Stills, CPM
Founder + Executive Director
I live in Northern Indiana with my husband, Tommy, and three children; Zeb (age 15), Zac (age 11) and Zoë (age 9). We have two mare quarter horses; Dolly and Foxy and two male cats; Charlie and Leo.
Haiti holds a special place in my family's heart. I started traveling to Haiti in 2011. I quickly fell in love with the people of Haiti. In July 2014 I founded Breath of Life Haiti to come alongside the community leaders of Dèsarmes, Haiti to provide midwifery care to women and children. I am currently the Executive Director for the organization.
I am a home birth midwife; primarily serving Amish and Mennonite families in Northern Indiana. I love being a midwife. It is an honor to witness the miracle of life.
Two years ago I decided to continue my education. In August of 2019 I was accepted into Arizona State University's global health program. I am taking classed part-time and working towards a bachelors degree in global health.
In my personal time I enjoy yoga, riding horses, reading, taking walks and riding my bike. I love traveling, and am always up for an adventure. I enjoy learning new things and am an adventurer at heart.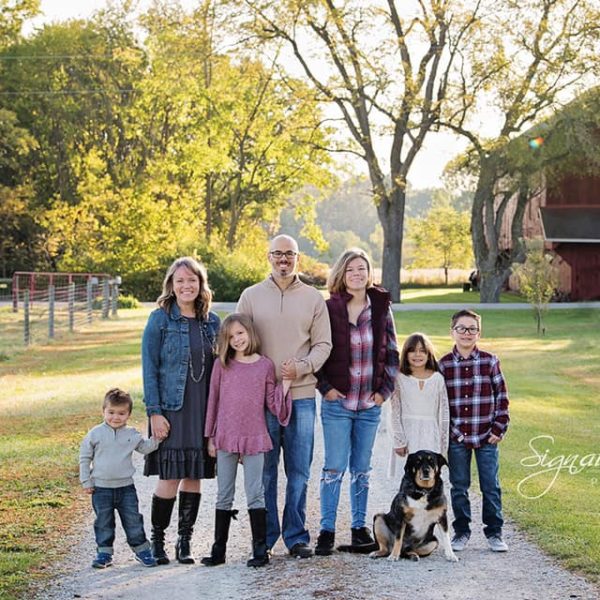 Andrea LaBarbera, CPA, CMA, CIA
Treasurer
Finance Director, Global Large Joint Reconstruction at Zimmer Biomet
Andrea LaBarbera brings 20 years of experience in both the pharmaceutical and orthopedics industries.
Andrea holds a bachelor's degree in Accounting and Business from Carthage College and is a Certified Public Accountant (CPA), Certified Management Accountant (CMA) and Certified Internal Auditor (CIA).  She has served as a finance leader and business partner in large organizations such as Abbott Laboratories, Hospira (recently acquired by Pfizer) and Zimmer Biomet.  She is currently the Finance Director of the Global Large Joint Reconstructive Product Engine for Zimmer Biomet in Warsaw, Indiana.  Seasonally, Andrea serves the community as an adjunct faculty member at Indiana Tech.
Andrea is a certified practitioner of several leadership curricula offered at Zimmer Biomet, including: Insights Discovery – a psychometric tool based on the psychology of Carl Jung to understand behavior styles; Coaching in the Moment – a course focused on instilling practical coaching based leadership skills throughout the organization; and The Leadership Circle 360 Profile – a competency based 360° tool used to measure leadership effectiveness and support growth and development.
Andrea has served as the Treasurer of Breath of Life Haiti since May 2015.  After birthing three of her five children at home, her passion for improving birth continues to grow.  Being a part of bring life into the world is a constant reminder of the might God we serve and His's love for us.  Serving the women in Haiti through education and midwifery care is an honor and privilege.
Andrea, her husband, Victor, and five children live in North Webster, Indiana where they own and operate a small, diversified farm.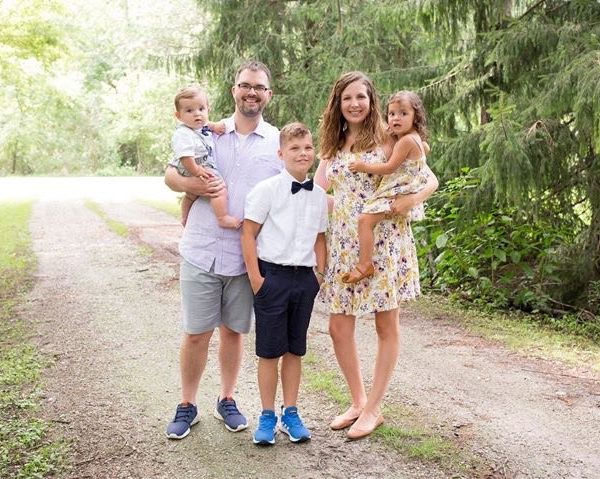 Kristin Sedlmeyer, RN
Secretary
I live in Fort Wayne, IN with my husband of four years, Tony, and our two children; Hazel (age 3 years) and August (age 14 months). We are currently in the process of adopting our third child; a 12 year old boy from Ukraine.
I received my Bachelor of Science degree in Nursing from Indiana University-Purdue University Fort Wayne and have worked in the Emergency Department at a local hospital for 7 years. I have recently transitioned away from the ED and now work in Labor and Delivery.
When I was in college I went on a mission trip to Haiti and fell in love with the country and its people. I always knew that my relationship with Haiti wasn't over, I was just waiting on the Lord to show me the next step. Years later I learned about Breath of Life Haiti and I immediately wanted to get involved. My two passions came together; health care for moms/babies and Haiti. I have been serving on the board of Breath of Life Haiti since the fall of 2016. I feel truly blessed to serve this community.
In my personal time I enjoy crafting, gardening, spending time outdoors, and playing with my kids. We have been apart of a home fellowship for four years now. We have grown so much in our faith and knowledge of scripture. We believe in living out scripture to the best of our ability. James 1:27 is a verse that drives our passions; taking care of the orphans, widows, and vulnerable populations. Breath of Life Haiti has served as a tremendous vehicle to deliver the Gospel to the people of Haiti.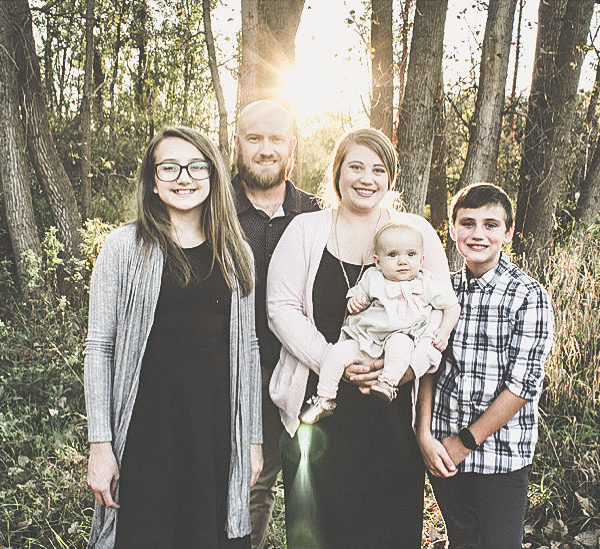 Renee Ellinger, RN
My name is Renee, I have been married to my husband going on 3 years, I have a step-daughter Peyton who is 11, a son Aiden who is 9, and a daughter Helen who is 1. I am a nurse in the emergency department. I am involved in the planning of women's ministry and Dorcas Missionary Society at my church.
I have just joined with Breath of Life Haiti. I have always had a passion for missions as well as mother/ baby health. I am excited to see how God chooses to use me with Breath of Life Haiti.