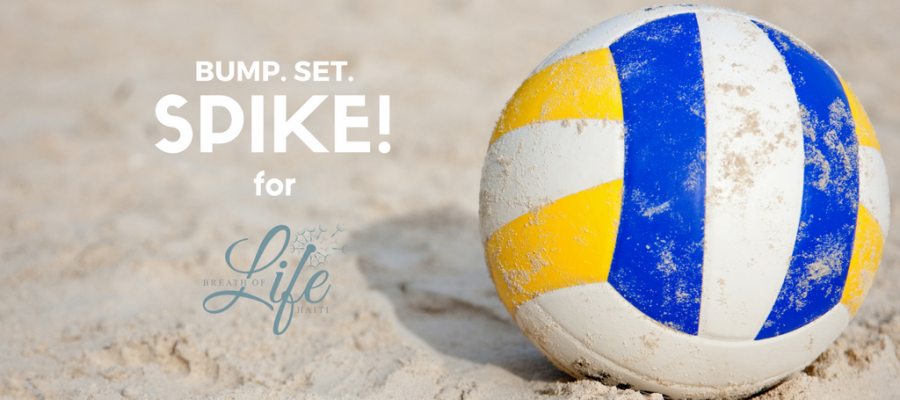 Bring your family and join us for the first annual Breath of Life Haiti Bump.Set. Spike! beach volleyball tournament on Saturday, September 10th at Spikes Beach Grill in Warsaw Indiana.
This is a family-friendly event complete with a band, raffles, bounce house and face-painting. This event is sure to be fun for the entire family! Even if you aren't playing volleyball, join us for lunch and as a spectator!
Volleyball team registration is now OPEN! The tournament will be limited to 12 teams; 6 players (4 players + 2 subs), double elmination. Prizes will be awarded to 1st, 2nd and 3rd placed teams. For team registration, click here.
All of the money raised will go directly to support our projects; such as paying Nurse Timay's salary when she graduates in September and funding the beginning stages of the birthing center.
For any questions, please contact Ashley at info@breathoflifehaiti.com.
Event Sponsors: Warsaw Flying Club, Wildman Business Group, Vein Institute + Medical Spa, Clevenger Insurance Agency, Emily Shipley/Broker Pier 13 Realty, Markethouse Studio, Rabb Water Systems and Warsaw Family Eyecare.
Tags: Beach Volleyball, breath of life haiti, global health, Haiti, maternal health, missions, Spikes Beach Grill