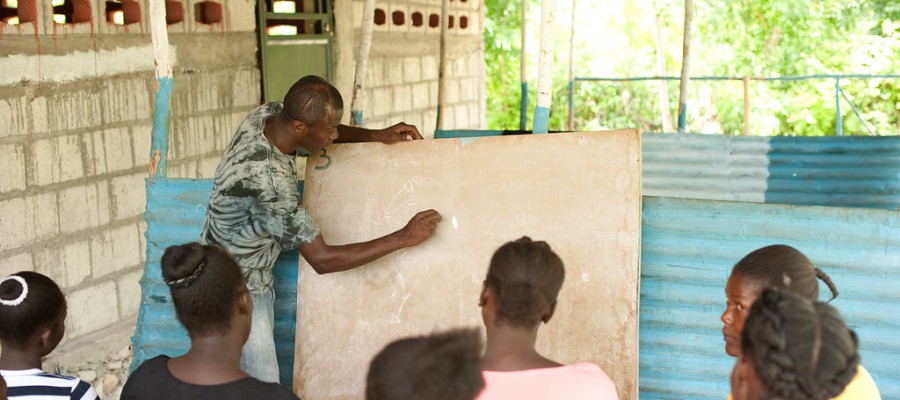 According to UNICEF, the adult literacy rate in Haiti is 48.7%. We strongly believe education is a key factor in empowering a community. Seeing the need within the community we serve, we made a decision to do something about it.
In April of 2015, we began a literacy program for women in the community. Currently we have 20 women participating in the program. The women gather at the church three times a week to read and write together.
Can you imagine living most of your life not knowing how to read and write? Every time I look at this photo, my eyes tear up. Partly with sorrow but mostly with JOY!
Micheline is an inspiration. At 66 years old, she had a dream of learning to read and write. Her dream became a goal.  On July 26th, Micheline achieved her goal and graduated out of the literacy program.
At the ceremony she stood up and read a short speech she had written. She said, "I am 66 years old. Today, I am reading and writing because of Ashley's vision for this program. I am grateful to participate in this program. My eyesight is failing but I was still determined to read and write. Thank you for my teachers, Ashley and the people in the United States who support this project."
Hopefully this story is an inspiration to you. "You are never too old to set another goal or to dream a new dream." -C.S. Lewis
Thank you Warsaw Missionary Church and Living Hope Ministries for financially supporting the program.
Tags: breath of life haiti, education, Haiti, literacy, women empowerment