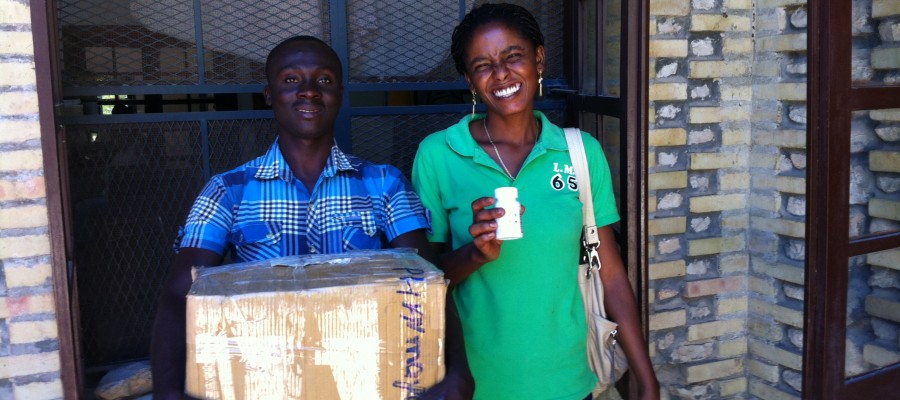 We are very excited to announce that we recently partnered with Vitamin Angels and Albert Schweitzer Hospital to start providing prenatal vitamins to our expectant and nursing mothers!
Today Nurse Timay traveled with one of our drivers, Gildna to Albert Schweitzer Hospital located in Deschapelles to pick up a supply of vitamins. Nurse Timay will distribute the prenatal vitamins to all of the mothers that were in our 2 Day Expectant Mothers Class this past week. The mothers will also receive prenatal vitamins during their first 6 months of nursing.
For over 20 years, Vitamin Angels has been helping at-risk populations in need—specifically pregnant women, new mothers, and children under five—gain access to lifesaving and life changing vitamins and minerals. They provide vitamins and minerals for countries all throughout the world including the United States.
We are very fortunate to be near Albert Schweitzer Hospital. We currently send all of our high-risk mothers for care to Albert Schweitzer Hospital located in Deschapelles. The hospital is approximately 30 minutes driving distance from where we are located in Dèsarmes. Nurse Timay and the TBA's (traditional birth attendants) are learning to recognize the signs of risk (such as pre-eclampsia) so they can get the mothers to the hospital for additional care.
It's pretty amazing when organizations can come together with similar missions and work together for the people in need. Both of the organizations are very worthy and we highly recommend you visit their website to learn more about what they are doing.
Thanks for your continued prayers and support!
Tags: Albert Schweitzer Hospital, Haiti, Maternal Heatlh, Prenatal Vitamins, Vitamin Angels